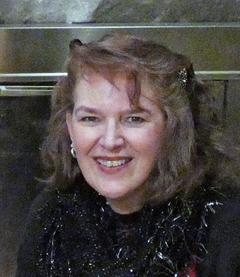 Writing has been one of DJ's passions for as long as she can remember. With a BA in English she worked for several years as a technical writer. Along her path she started painting and found she can often combine her love of writing with her love of painting/illustrating for her children's books.
In 2014 she completed her first novel, a book for pre-teens (The House at the Top of the Trees). She has completed five other books with two children's picture books (Eddie Easel and the Case of the Missing Green, and Mouse Bound), one non-fiction (Miracle Dog), a collection of literary short stories (Seven Storied Houses), and a memoir about growing up in the '50's and '60's (Me and Them).She is currently working on another collection of short stories combined with a novel due out in early 2023.
She is available for elementary and middle school presentations as well as book clubs and other venues to talk about the writing process and self-publishing.