DJ Geribo's newest books are now available for purchase directly from BBD Publishing!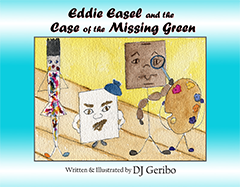 The first book, Eddie Easel and the Case of the Missing Green, is a children's picture book with a story that all children (ages 3+) are sure to love. The characters, such as Eddie Easel, Paula Paintbrush, and Carlos Canvas, come alive on the pages of the book. The story can be a child's first introduction to the world of fine art. All the characters of the book are sure to become favorites for every child who hears the story.
Buy Now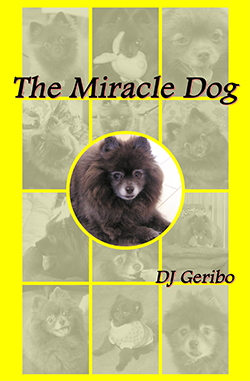 The second book, The Miracle Dog, is a detailed account of the illness that DJ's chocolate Pomeranian, Kameko, suffered through for many months, recovering, finally after years of scheduled medications. To maintain her sanity during this trying time, DJ recorded her daily thoughts and kept written accounts of the instructions from the internist and all the vets at Concord Area Vet Emergency hospital in Concord, NH as they all worked to save little Kameko's life. A story filled with love and hope, for anyone who has a pet suffering from this illness this book is a must-read. Everyone who loves their pet will find a kindred spirit when they read this book.
Buy Now
You can find out more about both titles on our Books page.